Atmosphere - Lucy Ford: The Atmosphere EP's
Posted July 12th, 2007 by aidan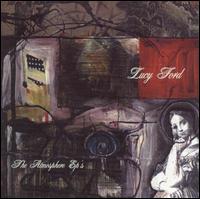 I'm having a bit of a tidy up day today. Archiving off some of the music that's collected on my computer over the last few months. It's hard work parting with one's music, even just temporarily. Anyhoo, in doing so I'm listening to a bunch of stuff that I haven't listened to in a while - Atmosphere included.
Not sure who did the beats on this one but they're great. Super slick. The rhodes/guitar hook on Guns and Cigarettes is inspiring.
The Woman with the Tattooed Hands is a must hear - very touching piece of work. Other essentials to check out include Between the Lines, Don't Ever Fucking Question That and Like Today.
It's poetry man.