Autechre - Weissensee
Posted January 5th, 2008 by aidan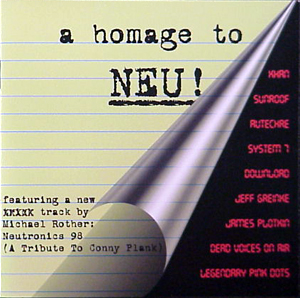 What a simple loop based bit of loveliness. I love the way the same beat is carried throughout but the work has numerous different movements that all feel distinct. 4:10 sees the introduction of a shaky synth that sounds so frail you think it'll pass away on each note. Somehow the whole thing builds into a big dark cloud of sound. Something very NINish about the final soundscape.
It's the subtlety of this work that interests me - feel like I understand that whole German glitch obsession much better now (through this one piece). Then again, Matthew Dear really did help too.
The piece is far older than I'd originally thought. Not only that but it's also a cover of a Neu! track. Proving once again that I seriously need to go crate digging for kraut-rock.