Bunny Lake - The Late Night Tapes
Posted March 1st, 2008 by aidan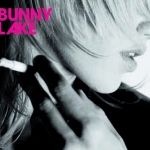 Good stuff. The kind of dirty noise you want to be blearing while you're playing up at the sort of late night parties your mother told you never to go to. It's really dark - almost a tad sinister in places. Beautiful.
Their cover of White Horse is definitely going into my record bag. It's like the original, but with filthy filthy bass. High-Rise is going in the bag too for that matter. The songs seem to mellow out a bit towards the end of the album - then War Against Sleep brings things back to where they should be.
Got a funny desire to get mashed up at a dance party now.