Metallica 'Master of Puppets'
Posted March 6th, 2010 by Event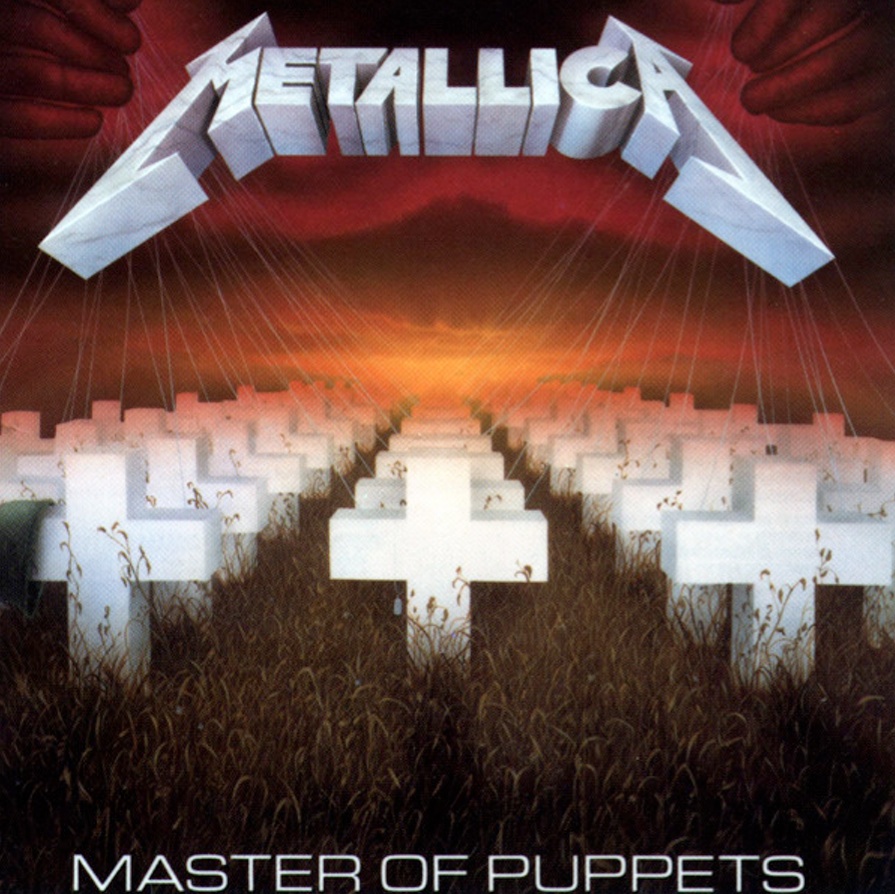 First, Hi there! I'm Will. Longtime reader first time poster. I'm definitely not going to be able to compete with the likes of Aidan and the Kevster on the history of music and what inspired the particular artists they are writing about etc so I'm going to stick to a niche that hopefully some of you will appreciate and infrequently re-write the tag line for this site to "Mummy... it's hurting my ears".
Metallica's 'Master of Puppets' in fact needs no introduction suffice to say it's one of the greatest metal albums of all time. I was lucky enough to attend the 2006 Rock Am Ring festival in Germany when Metallica marked the 20th anniversary release of this legendary album and played, for the first time, every track, in full, one after the other. The instrumental track Orion, one of my all time favourites, had never before in their 25 year history been played live, in full, and it was one of the most memorable festival moments I've ever experienced.
The track I've attached is a live recording of that stunning virginal performance and begins with a short bass solo by Robert Trujillo, who replaced their former bassist Jason Newsted in February 2003. Incidentally and unfortunately Kirk Hammett's lead guitar wasn't working for the first part of his solo, so if you're not familiar with this track, don a pair of heavyweight headphones and seek out the original.
Rock on.