Spoon - Gimme Fiction
Posted June 8th, 2007 by aidan
in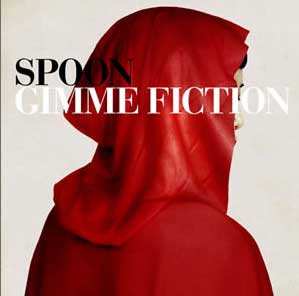 This is a very hard one to describe. It's alternative rock I guess. I've been avoiding writing about this one for days because I have no idea how to describe it. I feel like I should use Wilco to set the scene. That may well just be because Spoon too, have a great camera track (I turn my Camera On). Two Sides / Monsieur Valentine is pretty country, almost sounds like Tom Petty or something.
Great beats. The songs are all really strong. Just download yourself a copy of the opening track, The Beast And Dragon, Adored, and you'll be instantly hooked. Gah! There are just too many great pop masterpieces on here. Currently listening to They Never Got You - what a great little guitar riff.
It's strange how this one has snuck up on me. I feel like I've almost never listened to it but somehow it's subversively wriggled itself into place as one of my favourite albums of the moment.