The Books - Thought for Food
Posted June 25th, 2007 by aidan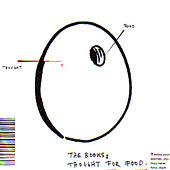 This reminds me of a lot of different stuff - probably because it's all over the place in terms of style. Don't get me wrong, it's stronger for it - a cohesive work. I imagine that without paying attention it probably sounds like a bit of a jumble of noises - closer inspection reveals some really intricate bits of construction.
Almost feels like Rachels (Systems Layers in particular) done on a budget. It has more variation than that though, bits of post-rock Mogwai-ish elements in there too (see All Our Base Are Belong To Them).
Just listened to Getting The Job Done. I really don't know what to think of this anymore.... though I do know that I like it.