The Ponys - Turn The Lights Out
Posted October 31st, 2007 by aidan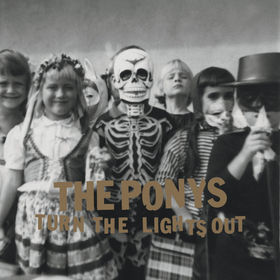 These cats are set to make a bit of an impact. It sounds like a whole bunch of really cool old bands; Stone Roses, Cure, Joy Division, Velvet Underground etc all mixed up and put together in a new way. In fact, that's what makes this stuff cool. It's the nostalgia kick. It's much like how Wolfmother burst onto the scene to remind us about all the great Sabbath era music.
The production is rather lo-fi, far more so than one is used to these days - not that that worries me, I get sick of everything sounding polished and shiny.
I really hope these guys get a chance to show what they can do.