The Presets - Girl and the Sea
Posted June 8th, 2007 by aidan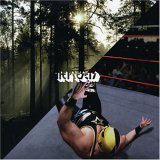 I found this one when searching for Cut Copy - that much I do know about it. Just happens there's a Cut Copy remix dangling off the end of the cd, hence the discovery. I guess it's progressive house - sounds like silky electro disco pop to me. Too dark to be called pop really. I keep thinking the chorus of the title track is going to break into NIN (The Perfect Drug).
It's very cool. Got a modern 80s edge to it. Kind of like LCD Soundsystem in a way - but far less rocky, and much slicker. The remix of Girl and the Sea is probably the most upbeat track on here. Electro Disco. Love it.
There are 5 tracks on here and they're all winners. I'll definitely be looking to buy more of this.