beats
Posted February 25th, 2010 by kevster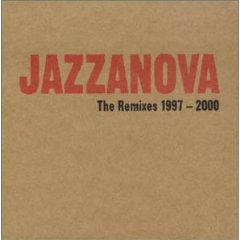 I'd heard of Jazzanova's influence, but not been lucky enough to hear much of their body of work.
This compilation has served as an eye-opening guide to the German collective, and as such, needs to be an essential component of every musicologists collection.
Spanning only three years, the group has assembled their entire remix output onto a disc that is utterly indispensable for those who appreciate their brand of innovative soul.
The featured track, 'Welcome To The Party', shows Jazzanova at their best. Originally a composition that appeared on Ubiquity's outstanding New Latinares compilation, Jazzanova turns this honest, simple piece into an extended workout, complete with a shimmering piano breakdown that would have the snootiest of jazz purists bobbing their heads and shaking their hips.
Turn the lights down low, and enjoy!
Posted May 21st, 2007 by aidan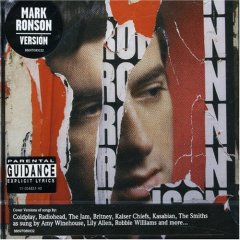 Ha! Two years ago when I was banging on about Mark Ronson you didn't want to know. Even at the tail end of last summer I struggled to drag people in to his tent at LoveBox (AKA the Sweatbox - a title well earned), though those who were there were treated to a nice sneak preview of Version. See? See what's happened now? Now he's lined up to be the DJ act of the upcoming UK summer.
This is the point where I'm meant to go, "his new album isn't as good as his first one". Sorry to disappoint but I'm not going to. His new album is a fine piece of work. Covers, all endorsed by the original artists. That's like musical heaven to me.
It's pretty typical Ronson styling. Each track is treated to funky rehashing, dowsed in horns and left out in the sun to spontaneously combust. The opener 'God Put A Smile Upon Your Face' being a prefect example of just that process done right.
As expected he draws on a great range of sources for the original material. The one that gets me is Amy, a track from Ryan Adam's criminally underrated debut, Heartbreaker. Even the Ronson cover risks drawing a tear from my eye.