classical
Posted January 3rd, 2008 by aidan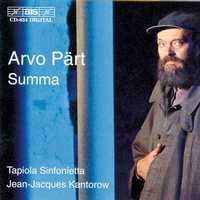 Not writing about classical much I'm not sure how to credit it. Really, the Tapiola Sinfonietta conducted by Jean-Jacques Kantorow are covering Arvo Pärt here. Performed by a different artist this work could sound quite different. Anywho, it's a lovely addition to my collection.
Rather mathematical - there's actually a full rundown of the formula for Fratres. It's a fantastic piece. Close to a lot of this electronica stuff in it's construction - subtly changing looped patterns. Kind of dark and menacing but not exactly, not exactly dissonant either but somehow teetering on the edge of something. Maybe it uses those twisted ninth intervals that Trent Reznor is so keen on. Sure is a nice thing to sit down and close your eyes to.
Posted May 21st, 2007 by aidan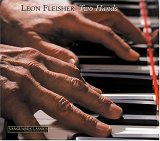 Ok. So there's a bit of a story behind the name of this album. See, apparently this guy, Leon, was an absolutely brilliant pianist some years ago until RSI or some such went ahead and ruined one of his hands. As a result he spent years studying (and conducting) the music he loved, striping it down to its core. Skip forward to now.
Somehow Leon's managed to get the use of both of his hands back and the results are lovely. Bach, Scarlotti, Chopin, Debussy and Schubert without the frills. It's pure spirit. The soul of the songs is left completely exposed. Incredible work.