orchestral
Posted March 17th, 2008 by aidan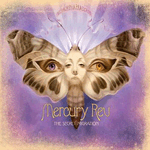 I went through a period where I listened to a lot of Mercury Rev, All Is Dream and Deserter's Songs in particular. In the early days I'd get the strangest feeling that I'd heard it all before. I have no idea how it worked but it felt like I was listening to something from deep in my childhood. The more I listened the more the songs became associated with Mercury Rev.
This album didn't do that to me. This sounds like Mercury Rev from the get go. That's not a bad thing, they have a unique sound and it's a pleasure to listen to. I think this is one that with a bit of work will stay with me.
Ha! In A Funny Way just did that Beach Boys thing - that drum sound like in Bat For Lashes.
Posted July 26th, 2007 by aidan
in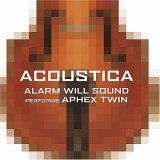 Bang! Cock/Ver 10 hits you like a kick in the teeth. The drum arrangements are downright amazing. What great interpretations - the potential for screwing this up is huge. Plenty of people have attempted this sort have stuff in the past and the end results are generally disappointing to say the least.
These guys have come up with some very inventive ways of creating the sounds - apparently they had to knock together some strange instruments to imitate the original recordings. Actually the attention to detail is phenomenal - check out the simulated acoustic scratching, inspired stuff indeed.
From what I understand this is some sort of Steve Reich related group - I think they may have performed a couple of the albums he composed. I have no idea whether he was involved with this particular project at all.
Truth be told I'm not a massive Aphex Twin fan - don't get me wrong, that's not to say I don't like the stuff I've heard. Actually I've really loved what I have heard, it's just that I've never owned any of the albums and hence I've never dedicated any real time to it. After listening to this I think that's going to be changing very soon.
Posted May 28th, 2007 by aidan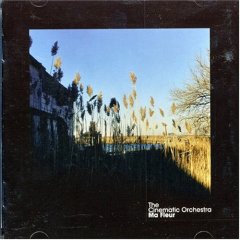 Ma Fleur is a beautiful album to be sure, but don't buy it with the expectation that you'll be hearing more of The Cinematic Orchestra you used to know and love. Gone are the hyped up jazz rhythms, sweet softly spoken melodies seem to have held a coup during The Cinematic Orchestra's absence.
It's all very ambient and mellow. In fact, there a only a few tracks that actually have a beat at all. As The Stars Fall is probably the most traditionally Cinematic song on the album, though Breathe - which features Fontella Bass familiar to us from Everyday's All That You Give - isn't too far behind and it's an exceptionally lovely piece of music too.
I can't fault the album really, other than to say it's not like anything they've done before - like that was ever a bad thing.