1998
Posted January 5th, 2008 by aidan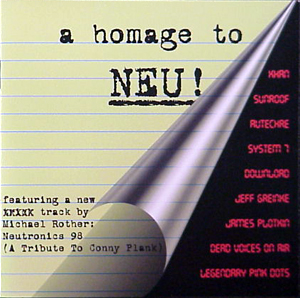 What a simple loop based bit of loveliness. I love the way the same beat is carried throughout but the work has numerous different movements that all feel distinct. 4:10 sees the introduction of a shaky synth that sounds so frail you think it'll pass away on each note. Somehow the whole thing builds into a big dark cloud of sound. Something very NINish about the final soundscape.
It's the subtlety of this work that interests me - feel like I understand that whole German glitch obsession much better now (through this one piece). Then again, Matthew Dear really did help too.
The piece is far older than I'd originally thought. Not only that but it's also a cover of a Neu! track. Proving once again that I seriously need to go crate digging for kraut-rock.
Posted July 26th, 2007 by aidan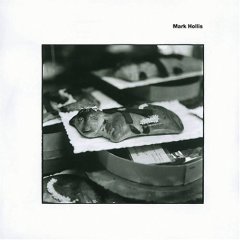 I was daydreaming as I walked to work the other day, as one often does. I was thinking about Mark Hollis, then about Talk Talk, then finally Laughing Stock. That's why I brought this album, because my thoughts warmed up as I thought about how Laughing Stock was once in my Top 5. Thinking about it, I'm not too sure that's changed at all. I haven't attempted to create a Top 5 albums list in years - probably because it would be a fruitless and depressing activity.
This album is beautiful. It's a lot like Laughing Stock I guess. Meandering. With later Hollis work you basically get mellow acoustic production with splashes of dreamy vocals, ebbs and flows. Thinking about it now it's just dawned on me that Talk Talk must have been instrumental in the creation of the post-rock genre. The elements were already all there by Spirit of Eden.
Damn, what a pretty little piece. Hollis' work is all about the space. You never fell rushed, the silences (and there are plenty of them) give you time to stop and think.
Yeah, I think Mark Hollis will stay in my Top 5 for another few years yet.
Posted July 5th, 2007 by aidan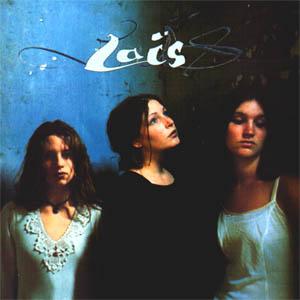 These three girls have voices like angels. I'm not sure of the connection between the artists but you can be sure you're on to a good thing when Emmylou Harris has stopped to praise their singing.
The whole thing is very traditional sounding. Interesting arrangements - almost exclusively for voice. Basically it's a big display of beautiful 3-part harmonies. Good variation in song energy - 't Jeugdig Groen is rather slow (and dark) while songs like 't Zoutvat are much more upbeat.
There's a delicious cover of Sinhead O'Connor's In This Heart on here and track 12 seems to be a tribute to the great Jacques Brel. I think my pick of the moment is going to have to be De Wanhoop though there any number of songs could have taken that spot.