Goldmund (Festival)
Posted September 5th, 2007 by aidan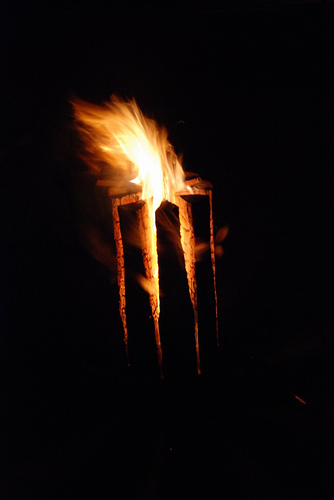 There are some things in this world that you wish would never end. Goldmund festival was just such an event. It's really impossible to go about describing the atmosphere of the weekend. 500 people all intent on enjoying original music and having a chilled weekend. The Location was perfect - set in the trees beside a beautiful lake just north of Berlin. Food/organisation/atmosphere wise I've not seen a festival that's come even close to it.
While I was there I got to thinking. If I were going to hold a festival, who would I want playing? If I could take a couple of acts from Goldmund I'd certainly poach Rose Kemp and Golden Disko Ship. Paul The Girl, one of the UK's most innovative unknowns (with one of the best voices), immediately springs to mind. I wonder if Efterklang would pop over for a visit.
You know, if it turned out to be half as enjoyable as Goldmund I'd be the happiest man in the world.