Nouvelle Vague - Late Night Tales
Posted June 25th, 2007 by aidan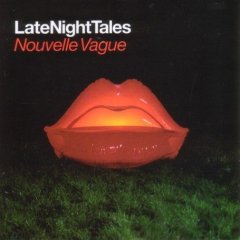 When I first purchased this I was put off listening to it because it sounded a bit too happy, I was worried that it would simply be a novelty. Imagine how very pleased I was when I finally did listen to it through and discovered that it's darker than I'd previously judged it to be.
Not only that but it features a few bits but one of my favourite French artists, Fred Avril. Not only do they use his wonderful Urban Serenade, he also does the production work on their new cover, Come On Eileen.
There are too many beautiful tracks on here to name... I just tried to pick a few but couldn't. Gah! It's all great.