ska
Posted July 3rd, 2007 by aidan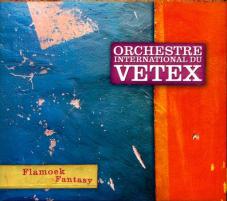 I was very lucky on Saturday when I chose to walk into that unassuming little record store (Sax) in Leuven. The guy behind the counter was understandably sceptical about my taste in music when he noticed the Rock Werchter armband I was wearing. I asked for something local and this is what I got - what a treat.
I'm glad I sacked off the festival to head back to Leuven to see them play that night. The performance was fantastic. Great energy, great fun, great act - gypsy ska at its best. Jos from the record store proved to be wonderful company with fine taste in music.
A wonderful experience - the memory of which I'll treasure all my life.