Eva Be - No Memory Of Time
Posted December 4th, 2007 by aidan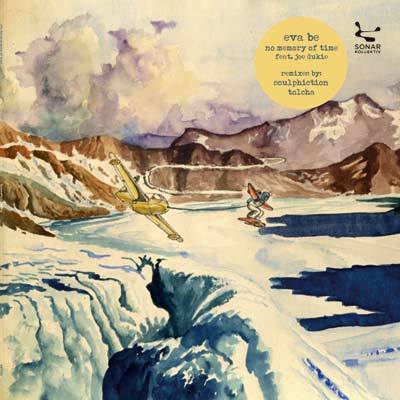 Stumbled upon this little gem whilst pillaging Tolcha related material from emusic. It features Dallas (from Fat Freddy's Drop), one of my favourite vocalists. There are 3 versions on the album (um yeah, it's a single.... duh!), the original, Soulphiction mix and Tolcha mix. To be honest I've barely stopped to give anything other than the Tolcha remix a chance - I'm all about the Berlin grime.
As usual Dallas delivers a beautiful performance, and coupled with Tolcha's dark and dirty remix skills you get something quite special. A crescendo of broken beats and pulsing bass. I've been listening to it far too loud for altogether too many days now.
Would love to witness a Tolcha / Dallas jam session. In fact, I'd love to see Dallas jamming with lots of European musicians. A match made in heaven.