Simian Mobile Disco - Attack Decay Sustain Release
Posted June 21st, 2007 by aidan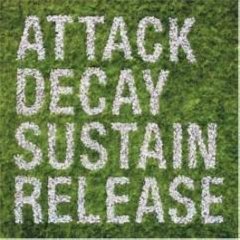 The UK's new kings of production. Everyone wants these guys to go to work remixing their tracks - and with good reason. They know how to sculpt a poptastic dance hit. Not like the cheesy hits we normally get bombarded with at this time of year.
Super high energy dance goodness. I believe the album was created on analogue synths, hence the Attack Decay Sustain Release.
I feel in love with these guys back when they were an indie rock band and I'm falling in love with them all over again. Just as well, no doubt we're going to be hearing this a lot over the next few months.