idm
Posted March 27th, 2008 by aidan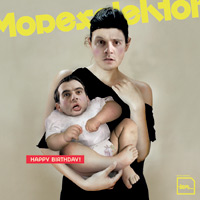 What a surprise, another great album from Berlin. Apparently these guys are one of Thom York's favourite. He sings a track with them on this one.
Hyper Hyper is a shout out to the great electro artists of the past (and you can hear the influence in there). It even sounds like ... oh damn, what's it called? That classic dance track I can't remember right now but I always get confused with 3 Drives.
There are lots of other interesting collaborations going on here. Maximo Park and Apparat make an appearance, as do Puppetmastaz, Berlin's famous animal puppet faced hip-hop group. I'm not sure who Siriusmo is, but the track they help out on, Déboutonner, is definitely a standout piece.
Posted February 17th, 2008 by aidan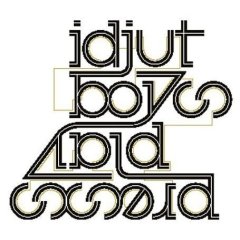 In my mind these guys are another Nextmen or Unabombers; a DJing duo that put great lesser known tunes that make you want to dance before everything else. I accidently caught them at The Big Chill in 2005 and really loved what I heard. I think they Manchester based too.
They definitely swing more towards the soul / funky / disco side of the dance floor. The mixing is really simple - in fact, it's not really mixing at all, blending would be a better term. It's primarily a showcase of good tunes.
I've only heard a couple (consistently showing my ignorance, eh?) of the songs on here before (Word Up and Low Rider), though not these versions. Of course they're all killer. The music itself sounds like good old funk/soul stuff - but it can't possibly be. I need to do a bit of digging but I think some of these songs must be from the last couple of years (Lindstrom & Prins Thomas' Ballerina for example).
Yes yes, I have some friends that are about to find out they've been missing this all their lives.
Posted January 8th, 2008 by aidan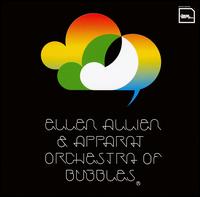 This certainly became one of my electro favourites of the (sailing) trip. I don't know the first thing about Apparat but of heard little bits and pieces of Allien before. I believe she's from Berlin. Turns out Apparat is a Berliner too. Oh, look at that, he owns Shitkatapult (the label T.Raumschmiere is on).
I'm glad this isn't like so much of the stuff you hear in the Berlin clubs (though I have come to appreciate that Berlin club sound a lot more in recent months). Really it has far to mellow of a vibe to make good club music. Bubbles is more about the shapes of the sounds than the beats. It really does sound like an Orchestra of Bubbles.
Mmmmmmm, Way Out is a silky little gem.