rnb
Posted January 9th, 2008 by aidan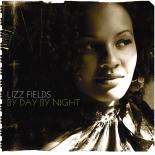 Feel in love with one of her songs, When I See Love, on the boat; it was the only one I had with me at the time. As I recall it was a random download from a site much like this one. Illegal, I guess but hell, I would never have purchased her album otherwise, no?
Anyway, I was blown away. RnB is a style of music that gets little attention from me. I get so sick of the thousands of songs/artists singing about love, pretending they've got soul when I can clearly hear that the music has none. This couldn't be more different. And this album wasn't even even meant to be released!
This album was meant to be a demo for music folks that blossomed into a full work. She's just completed her next effort, PleasureVille, which I can't wait to hear (it's not on sale yet but the samples on her myspace profile are sounding great). In the meantime I can make do with the current album. Some of the tracks, like Silent Symphony, are very jazzy while others have a great hip-hop twist to them - check out All My Mistakes.
If your clicking finger is reaching to purchase the new Jill Scott anytime soon, stop and think first - By Day, By Night is actually the album you want to hear. Trust me this girl's going to be huge.
Posted May 29th, 2007 by aidan

This was the album that made Stevie Wonder famous back in 1963. The opening song, Fingertips, was at #1 at the same time the album itself was, a first in history of the industry.
There's a good reason he'd already earned the title of genius at age 12. The first few songs see him playing different instruments; harmonica, bongos, drums included. I think Marvin Gaye plays the drums on the other songs - my guess is that the whole band consists of a star-studded Motown line-up.
My pick would have to be La La La La La, in which he plays the drums. It's the funkiest track on the album and his talent really shines through (how many kids have rhythm like that at 12?).
The last few tracks, while impressive, are a tad on the disturbing side (Don't You Know in particular). I always find there's something a bit strange about kids singing grown-up songs.
It's one of those albums everyone should hear - if for no other reason than the history lesson.
Posted May 22nd, 2007 by aidan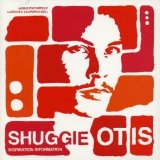 For so many years I've told that Shuggie Ottis should be top of my to-hear list. It was only a few months ago that I actually managed to get hold of the album (I had tried sever times in the past). All I can say is I'm sorry I didn't do it right away. Man, The Neptunes and Co are still tearing pages right out of this book. It's so damn ahead of its time.
I've heard a number of covers of Strawberry Letter over the years (my favourite being Tevin Campbell's version... when he was like 14 or something) so the track was not entirely unfamiliar to me. It's a beautiful track, however the same can be said of any on the album. As I flick through it now trying to figure out which track to single out I just can't do it. It'd be criminal to elevate any single one of them above the others, they're all so good.
I'm going to make sure I put aside some quality time for this album this summer.