1976
Posted January 3rd, 2008 by aidan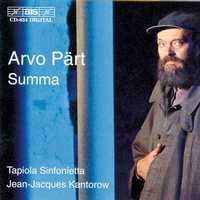 Not writing about classical much I'm not sure how to credit it. Really, the Tapiola Sinfonietta conducted by Jean-Jacques Kantorow are covering Arvo Pärt here. Performed by a different artist this work could sound quite different. Anywho, it's a lovely addition to my collection.
Rather mathematical - there's actually a full rundown of the formula for Fratres. It's a fantastic piece. Close to a lot of this electronica stuff in it's construction - subtly changing looped patterns. Kind of dark and menacing but not exactly, not exactly dissonant either but somehow teetering on the edge of something. Maybe it uses those twisted ninth intervals that Trent Reznor is so keen on. Sure is a nice thing to sit down and close your eyes to.
Posted July 6th, 2007 by aidan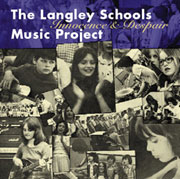 Howzer! This is twisted. Really twisted. I believe this is the result of a school teacher deciding to teach his kids a bunch of pop songs (Beach Boys, Beatles, Bowie etc) - the recordings of which disappeared for many years before being unearthed and praised by the original composers (Bowie included).
Some years ago someone mentioned to me that they couldn't stand listening to children sing (that came out sounding worse than it really was). I think it affected me on some subconscious level as I've found listening to recordings of children singing (eg Stevie Wonder) a tad awkward since. This pushes far beyond those boundaries.
The choir is accompanied by acoustic guitar, a drum and a cymbal (oh and there's a piano sometimes too). It's basically out of tune/time most the way through but there are eery moments when everything falls where it's meant to. The girl that sings Desperado has a great voice.
Sweet Caroline is wicked, Rhiannon too. I think I'm actually starting to like this.