Kiki Bohemia
Posted June 19th, 2007 by aidan
in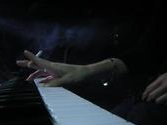 One of the acts I was lucky enough to stumble upon whilst in Berlin last week. She was actually playing at the place we were staying (Bar 25). Great place by the way. Fun and friendly people supplying/enjoying a great selection of cultural highlights.
I don't really have that much to go on with this - just what I heard at the gig and the scattered bits I've found around the internet. The older recordings I could find have a Portishead quality to them (I think that's actually got a lot to do with the Phillicorda Organ she uses).
Great songs. Great twisted melodies. Check out Woodfull of Love on her myspace (sorry) page.
You can grab a few mp3s from Kliklak (Berlin music blog) including a cool little cover of Nirvana's Something in the Way.