Ryan Adams - Heartbreaker
Posted May 29th, 2007 by aidan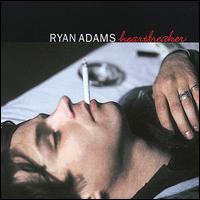 Opening your album with an argument concerning the details of Morrissey singles is a good thing - it shows a real appreciation of music.
Whenever I think of great song-writing Heartbreaker comes to mind. Every single track is an emotive masterpiece. Oh My Sweet Carolina makes me want to develop a southern accent (much like Lucinda Williams' drawl) something chronic. Before embarking on Call Me On Your Way Back Home Adams draws a breath in which you can feel the weight of the impending music bearing down. It's all so pure - unmarred by heavy production. This is the Ryan Adams I'd lose my little finger to see live in a tiny venue.
Second listen and I just can't bear to turn it off.
Might be wrong but it sounds like it's cut to tape too. mmmmm... juicy juicy tape.