Lisa Hannigan "Sea Sew"
Posted October 3rd, 2013 by kevster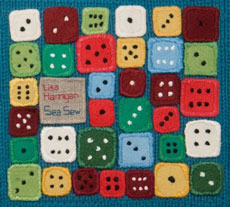 Debut album from rising young Irish singer/songwriter probably best known to British audiences for her vocal performances on records by her fellow countryman Damien Rice. Hannigan's quirky, literate, acoustic folk-pop, rich with the backing of strings, brass, and glockenspiel, is more upbeat than Rice's, and is comparable to the work of Kathryn Williams and Juliet Turner. "Lille" (featured here), was the first single from the album, and has you floating away on a sea of loveliness.