children
Posted February 26th, 2010 by kevster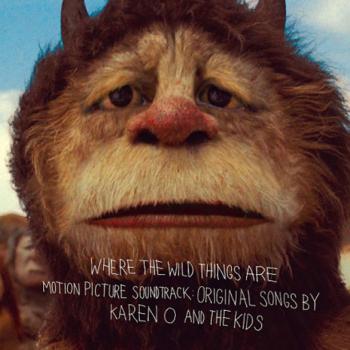 Spike Jonze's wonderful interpretation of the fabled children's story 'Where The Wild Things Are' needed a strong soundtrack to accompany the trip into the imagination of Max, the lead character.
Luckily, he passed the responsibility to his ex-girlfriend, Karen O (Yeah Yeah Yeahs). She has come up with a wonderful record, full of childlike wonder. 2 tracks stand out for me. 'Hideaway', with it's gentle rolling melody evoking the crashing of waves on the shore, and the lead single 'All Is Love' (featured here).
Jonze wanted the soundtrack to have a similar feel to the Langley Schools Music Project (go here for more information), and with 'All Is Love', Karen O has more than succeeded. Using an untrained children's choir coupled with joyful lyrics, just listening to the chorus will melt the coldest heart. Under the right circumstances, if you listen to this song you'll probably start to cry with happiness.
Never has a song been sung with such joy and love. One, Two, Ready, Go!!