alternative-rock
Posted February 25th, 2010 by kevster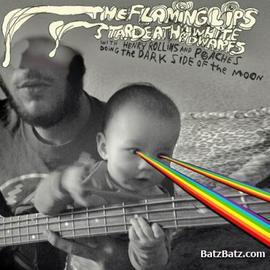 When I found myself chatting to Wayne Coyne before a Lips gig last year, he mentioned that the band were going to cut a cover-to-cover version of Pink Floyd's classic 'Dark Side of The Moon'. I was interested in how this was going to sound, but I didn't have to wait very long to hear the finished result.
Wayne's nephew (Dennis) and his band Stardeath & White Dwarfs help out, as do Canadian singer Peaches, and Henry Rollins. The result is (in the opinion of your reviewer), a great interpretation of a classic album, and I realise that after listening to it, this may turn many music lovers against The Lips.
Stick with it, listen to it again. You might end up liking it.