disco
Posted April 20th, 2010 by kevster
in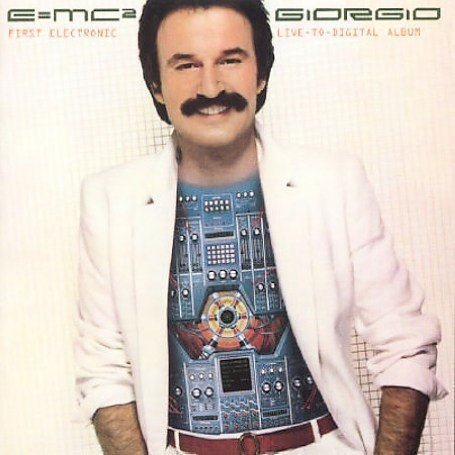 Even though Moroder (who, like Kraftwerk's members, is German) didn't invent electronic dance music single-handedly, he was among the first people to recognize its possibilities. In 1979, Moroder showed us some of those possibilities on E=MC2, a programmed, entirely electronic recording he produced with Harold Faltermeyer. As the album cover states with pride "First Electronic Live-to-Digital Album".
"In My Wildest Dreams," "I Wanna Rock You," (featured here) and "What a Night" are average disco tunes -- it's the computerized digital production that made them so fresh-sounding and risk-taking for their time.
To fully appreciate how forward-thinking this album was, you have to remember that in 1979 R&B and dance-pop hadn't gone completely high-tech and were still relying on a lot of studio musicians. This is the electronic dance music that preceded the rise of techno, house, and industrial noise, and it came at a time when hip-hop was in its infancy and the rave subculture had yet to be invented.
Nice 'tache Giorgio...
Posted April 1st, 2010 by kevster

Looking for an album devoted to Imelda Marcos, the former first lady of the Philippines ?? You've come to the right place.
With a lineup of guests including Florence & the Machine's Florence Welch, Tori Amos, Steve Earle and Santigold, the 22-track tribute features a diverse mix of thoughtful ballads and disco-influenced dance numbers.
"Here Lies Love" begins with an opening disco number with Imelda at a disco in the late 1970s, where she spent time with all the "beautiful people—Christina Ford, George Hamilton and Henry Kissinger. "Here Lies Love" is what she was quoted as wanting inscribed on her tombstone.
The disco opera ends with Imelda and her maid contemplating the sacrifices they have made. As the Marcoses are airlifted out of the country during the People Power Revolution, Imelda says she doesn't understand why the people don't love her anymore, and she looks forward to her vindication and a triumphant return.
Cyndi Lauper's giddy vocals on "Eleven Days" and Róisín Murphy's horn-driven "Dont' You Agree?" offer the most lasting thrills on the album.
And winning duets include Candie Payne and St. Vincent on the breezy "Every Drop of Rain" and Byrne's emotional collaboration with My Brightest Diamond's Shara Worden on "Seven Years."
At times, "Here Lies Love" wobbles as a concept album, and listeners unfamiliar with Marcos' story may not initially understand the lyrical conceits. But it contains enough solid material to justify repeated listens.
Posted December 9th, 2007 by aidan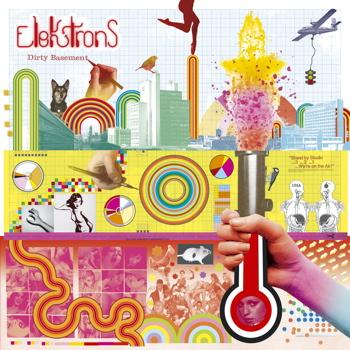 Before I moved to the UK one of my most trusted music geek friends insisted that the Unabombers were the DJs that were kicking the crap out of everyone else. Somehow, after almost 4 years, I've still not managed to see them (they're based in Manchester and being a dirty Londoner I don't get out much).
This album is their first attempt at translating their famous party sound into original material. It's certainly got the party vibe happening. The opening track, Get Up, went straight into my record bag - anything that kicks off with a massive drum roll building up to the funky horns is bound to get the party started.
Some bits of it come across as sounding rather like Basement Jaxx - though it's definitely more disco. There are a few stand out tracks - the little sing-along number, Classic Cliche, being my pick of the moment.
Would love to go to a club night with this lot - I think this work is probably a good indication of how much fun would be had by all.