Orgone - The Killion Floor
Posted January 6th, 2008 by aidan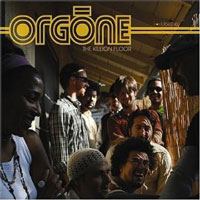 You get a wonderful cover of George McCrae's I Get Lifted. Jesus, that's enough really, isn't it? Well, it's even better than that. Sweet funk licks, great breaks and real horns. Real horns!
Do Your Thing must be a hidden tribute to 90% Of Me Is You (Gwen McCrae). Oh my, look at that - Gwen and George McCrae used to be married. Who'd have thought (I'm not being sarcastic, this connection only just occurred to me).
Anyways, I know some folks that are going to be very very excited when I show this to them.