prog
Posted August 29th, 2007 by aidan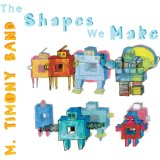 At the outset this felt like typical female fronted pop-rock, the more I listened the more I realised that there's actually some really interesting work going on here. Second listen and I'm finding myself rather intrigued.
Kind of punky. It would be easy to drop the PJ Harvey label on this because of the rawness that comes through - it doesn't really sound like PJ Harvey (well, Pause/Off does a bit). Killed By The Telephone has interesting almost found sounding patterns towards the end.
You know what, this is almost prog. They use those classic keyboards and the vocals have an 80s Debbie Harry vibe.
That's it, prog it is.
Posted July 6th, 2007 by aidan
Before Vengelis was famous for such classics as the Blade Runner Theme he helped to put together one of the classic prog-rock concept albums. I guess this is probably what made him famous in the first place.
The whole thing is based on The Book of Revelation. I'd heard The Four Horsemen on a mix cd some time ago - man, it's a hot track.
A couple of other things jumped out on first listen. Have I heard The Seventh Seal and Seven Bowls sampled by Enigma? Maybe not sampled but it sounds mighty familiar.
I haven't attacked the second disc yet but I'm told it's a hard listen. We'll see.
Posted May 28th, 2007 by aidan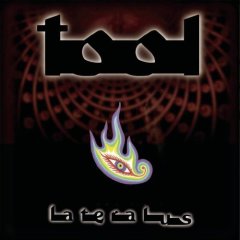 Can you believe this album was released in 2001 and I've only just gotten around to listening to it? Disgraceful really considering Ænima was one of my most overplayed albums of 1997. I'm not really sure why I let it happen. Silly.
Of course it's good. It's Tool. These guys are like the nuclear physicists of metal. Disassemble the music, understand the music, put it back together to create new things nobody ever thought possible. Their rhythms are always so interesting, wonderful hypnotic patterns set in differing time-signatures for every instrument ensure that the emphasis is constantly shifting. Then after much suspense everything slots back into place with a thud (half way through Triad we see the effect executed perfectly).
God, I'm so far behind the times. I have another Tool album to catch up on now - at least Lateralus provides something of an assurance that it's bound to be good.