Jazz
Posted April 28th, 2010 by kevster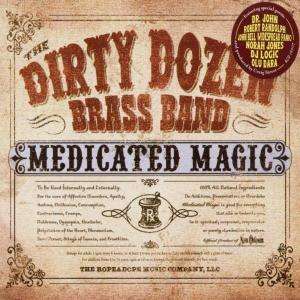 New Orleans' most famous, well-traveled, and recorded brass band celebrates its 25th anniversary with its ninth release.
Best known in rock circles for contributions to albums from the Black Crowes, Elvis Costello, and especially Widespread Panic, the hotshot horn men offer few surprises on this disc predominantly comprised of popular Crescent City classics.
But why bother stretching boundaries when their sound remains unique, stimulating, and inspiring?
Guests range from sacred steel guitar master Robert Randolph -- whose soaring, hair-raising solos on three tracks infuse even more goosebumps than the already nail-biting musicianship -- to Dr. John on vocals and piano, and sexy chanteuse Norah Jones gets slinky on the most sensuous version of "Ruler of My Heart" ever recorded.
No matter how often you've heard these tunes, the Dirty Dozen's crackling second-line rhythms, bumping tuba basslines, and uncanny ability to shift from boiling low-down gumbo to cool jazz make the versions here essential listening. "It Ain't Nothin' but a Party," as they say in the appropriately titled opening track.
Posted April 23rd, 2010 by kevster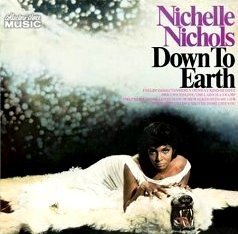 Although arguably best-known for her portrayal of communications officer, Lieutenant Nyota Uhura on the original sci-fi television program Star Trek, Nichelle Nichols is likewise a formidable vocalist.
Her abilities actually predate her acting prowess, as she was performing in nightclubs and had garnered a solo spot during a brief stint with Duke Ellington & His Orchestra, all of which she accomplished before 1960.
Concurrent with her work on Star Trek, Nichols was recording for Epic Records, releasing a 45 rpm featuring "Know What I Mean" b/w "Why Don't You Do Right" in 1967. She then teamed up with jazz arranger Gerald Wilson to create Down to Earth.
Her tremendous talents stylistically run the gamut from the up-tempo and soulful "Feelin' Good" to the torch balladry of "Tenderly" and the touching "The More I See of You." She effortlessly takes on "The Lady Is a Tramp," adding a few hip and timely humorous asides. The lesser-known title "You'd Better Love Me" and the cover of Georgia Gibbs' "Home Lovin' Man" are brought to life with equal aplomb.
A nice little curio.
Posted April 23rd, 2010 by kevster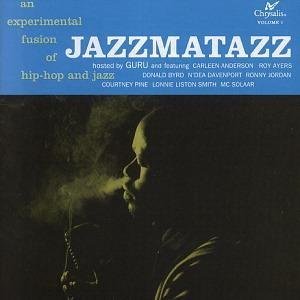 Though it can reasonably be argued that rap grew almost directly out of funk and its particular beat, there are a lot of overlaps with jazz, particularly the bop and post-bop eras: the uninhibited expression, the depiction of urban life, just to name two.
Jazz samples have also had a large role in hip-hop, but the idea of rapping over actual live jazz wasn't truly fully realized until Gang Starr MC Guru created and released the first in his Jazzmatazz series in 1993, with guest musicians who included Branford Marsalis, Donald Byrd, Roy Ayers, Ronny Jordan, and Lonnie Liston Smith.
While Guru's rhymes can occasionally be a little weak ("Think they won't harm you? Well they might/And that ain't right, but every day is like a fight" are the lines he chooses to describe kids on the subway in Brooklyn in "Transit Ride"), he delves into a variety of subject matter, from the problems of inner-city life to his own verbal prowess to self-improvement without ever sounding too repetitive, and his well-practiced flow fits well with the overall smooth, sultry, and intelligent feel of the album.
From Jordan's solo on "No Time to Play" to Ayers' vibes expertise on "Take a Look (At Yourself)", Jazzmatazz, Vol. 1 is a rap album for jazz fans and a jazz album for rap fans, skillful and smart, clean when it needs to be and gritty when that's more effective, helping to legitimize hip-hop to those who doubted it, and making for an altogether important release.
R.I.P. Guru