1985
Posted October 15th, 2010 by kevster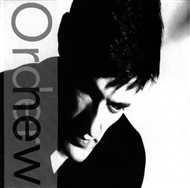 Released in May 1985, Low-Life is considered to be amongst New Order's strongest work, displaying the moment in which the band completed its transformation from post-punk hold overs to dance rock pioneers. The album shows New Order's increased incorporation of synthesizers and samplers, while still preserving the rock aspects of their earlier work.
The melodica-led pop song "Love Vigilantes" was the opener, nearly identical as a standout first track to "Age of Consent" from Power, Corruption & Lies. Next was "The Perfect Kiss," (featured here), one of the first major New Order singles to appear on an album.
"This Time of Night" and "Elegia" evoked the dark, nocturnal mood of the album's title and artwork, but none could call them mopey when they pushed as hard as they did on "Sunrise." Only "Sub-Culture," tucked in at the end, has the feel of a lost opportunity; remixed for a single release, it became much better. But there was no mistaking that New Order had reached a peak, experimenting with their sound and their style, but keeping every moment wrapped in an unmistakable humanness.
Posted April 21st, 2010 by kevster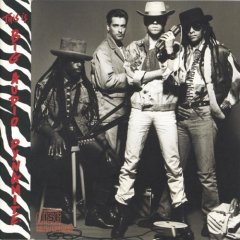 Elbowed out of the Clash, Mick Jones responded forcefully with Big Audio Dynamite, a modernist audio-terrorist outfit whose 1985 debut, 'This Is Big Audio Dynamite', seemed all the more futuristic when compared to Joe Strummer's reductionist retro rejiggering of the Clash on 'Cut the Crap'.
As is often the case, what was once forward-looking seems inextricably tied to its time in retrospect and the clanking electro rhythms, Sergio Leone samples, chicken-scratch guitars, bleating synths, and six-minute songs of This Is Big Audio Dynamite evoke 1985 in a way few other records do.
Nevertheless, BAD's boldness remains impressive, even visionary, pointing toward the cut-n-paste masterpieces of the late '80s and early '90s, and since Jones did not abandon his innate gift for hooks -- if anything, he found ways to create rhythmic hooks as well as melodic ones -- it's quite accessible for an album that is, at its core, avant-rock.
Posted May 20th, 2007 by aidan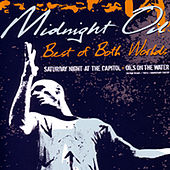 I watched a recent (political) interview with Peter Garrett the other day and it motivated me to listen to Midnight Oil again. Oils on the Water is currently the only album available through emusic so I figured I'd give it a shot. I didn't realise that it was a live album when I purchased it, luckily the recording is great.
Most of the material is unfamiliar to me but it was enjoyable nonetheless. I believe it's a recent reissue, with the original recording coming out before Beds are Burning and the like turned them into superstars. The Midnight Oil message is there loud and clear - forever challenging without being negative - it's nice.
All the tracks are massive rock master pieces. Oh, and the horns seriously kick ass.