New Wave
Posted October 15th, 2010 by kevster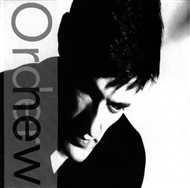 Released in May 1985, Low-Life is considered to be amongst New Order's strongest work, displaying the moment in which the band completed its transformation from post-punk hold overs to dance rock pioneers. The album shows New Order's increased incorporation of synthesizers and samplers, while still preserving the rock aspects of their earlier work.
The melodica-led pop song "Love Vigilantes" was the opener, nearly identical as a standout first track to "Age of Consent" from Power, Corruption & Lies. Next was "The Perfect Kiss," (featured here), one of the first major New Order singles to appear on an album.
"This Time of Night" and "Elegia" evoked the dark, nocturnal mood of the album's title and artwork, but none could call them mopey when they pushed as hard as they did on "Sunrise." Only "Sub-Culture," tucked in at the end, has the feel of a lost opportunity; remixed for a single release, it became much better. But there was no mistaking that New Order had reached a peak, experimenting with their sound and their style, but keeping every moment wrapped in an unmistakable humanness.
Posted April 23rd, 2010 by kevster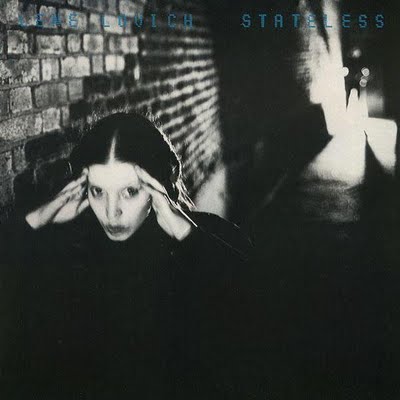 One of Stiff Records' most stable staples, the truly alternative Lene Lovich laid much of the groundwork for an entire generation of singers left to pick up the pieces in the wasteland of the post-punk era. Her stunning debut, 1979's 'Stateless', was so unique, so vibrant, and her vocal stylings so unusual that the LP not only put her right at the front of the pack of nascent new wavers, it also sounded a commercial death knell of sorts, relegating her to the realms of novelty acts -- at least as far as the mainstream was concerned.
Re-recorded from the demo that landed her a deal in the first place, a unique rendering of the bubblegum puff piece "I Think We're Alone Now" (featured here) provided such propulsion that its B-side, the now-classic "Lucky Number," was itself then re-recorded, to land Lovich a Number Three U.K. hit in early 1979.
Elsewhere, the darkly sinister "Home" played off the rumors concerning Lovich's exotic Eastern European background (she was actually from Detroit, but she could fake a great accent). The piano-led Patti Smith-y "Too Tender (Too Touch)" allowed Lovich to explore a quieter corner, as did a sexy, sensuous rehash of Nick Lowe's "Tonight."
For those looking for the best of British proto-punk label Stiff Records, this release will more than satisfy.