Lonski and Claßen
Posted January 8th, 2008 by aidan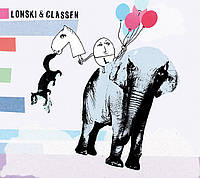 This sound is a hard one to throw a label on. I guess you can kind of think Whitest Boy Alive on shedloads of valium or maybe Sparklehorse on uppers. It's beautiful and oh so gentle. As are their videos.
I saw them play at the Goldmund Festival though I'm struggling to remember what they were playing... machines, guitars and drums I think. It would be stupid to point out that there are two of them in the group (it's late at night and my brain is going).
Listening to it again I simply can't pick a favorite but I Could is the most accessible track; hopefully that should serve to get everyone hooked.