Bonobo 'Black Sands'
Posted April 21st, 2010 by kevster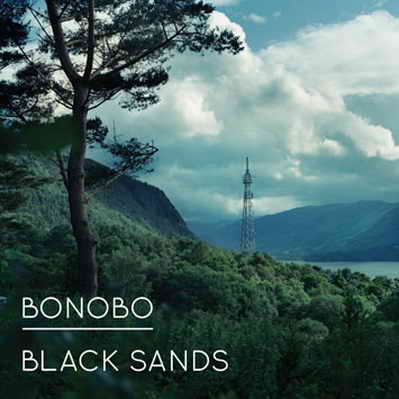 Laid-back London groove maestro Simon Green (alias Bonobo) returns after a considerable absence (on the recording front, at least) with this fourth full-length helping of his masterfully mellow monkey magic.
Green's clearly been keeping his ear to the ground for a bit of rhythmic reinvigoration: the immediately striking "Kiara" reworks the hauntingly elegant string refrain that opens the album with submerged vocal splices and a halting, head-nodding left-field hip-hop beat.
Elsewhere, "We Could Forever" is a funky Afro-Latin workout riding an infectiously crisp guitar riff, and the scruffy, swing-inflected breakbeats that dominated Bonobo's earlier output crop up again on "Kong" (featured here) and "El Toro." But while the grooves here serve quite nicely (and keep things consistently varied), it's the lush layers of unmistakably live instrumentation laid on top -- most of it played by Green himself -- that make the album really soar.
For a style of electronica (chillout/downtempo) that's grown decidedly dusty over the past decade, 'Black Sands' is a welcome infusion of life and warmth.