breaks
Posted April 21st, 2010 by kevster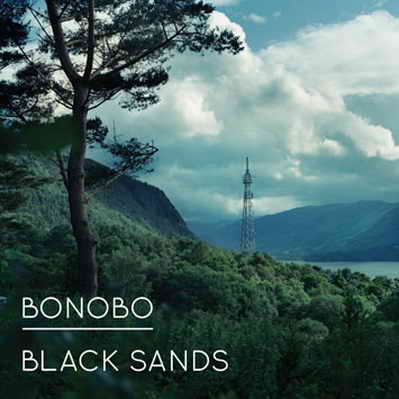 Laid-back London groove maestro Simon Green (alias Bonobo) returns after a considerable absence (on the recording front, at least) with this fourth full-length helping of his masterfully mellow monkey magic.
Green's clearly been keeping his ear to the ground for a bit of rhythmic reinvigoration: the immediately striking "Kiara" reworks the hauntingly elegant string refrain that opens the album with submerged vocal splices and a halting, head-nodding left-field hip-hop beat.
Elsewhere, "We Could Forever" is a funky Afro-Latin workout riding an infectiously crisp guitar riff, and the scruffy, swing-inflected breakbeats that dominated Bonobo's earlier output crop up again on "Kong" (featured here) and "El Toro." But while the grooves here serve quite nicely (and keep things consistently varied), it's the lush layers of unmistakably live instrumentation laid on top -- most of it played by Green himself -- that make the album really soar.
For a style of electronica (chillout/downtempo) that's grown decidedly dusty over the past decade, 'Black Sands' is a welcome infusion of life and warmth.
Posted November 29th, 2007 by aidan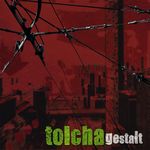 Really loving this at the moment. Very dark - being grime that makes perfect sense. A lot of it is quite ambient, though the album builds as a whole to several massive peaks - complemented by exquisite vocal work. RQM, who also features on the new Al-Haca work, seems to be the main contributor though several different vocalists make an appearance. The turning point for me is after the line "I'm a rapper but one of the broke ones" in Tomchak.
It's worth stopping a moment to take in the lyrics. In typical Berlin style it feels quite grass-level socially political, if you catch my drift. It gets serious in Blckrcrd when there's talk of killing billionaires.
Reminds me a lot of Burial. That's a good thing. Wonderfully cohesive work.
Posted May 22nd, 2007 by aidan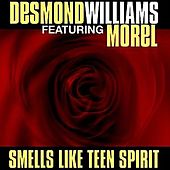 Desmond Williams is soft/mellow/pretty in my mind. His only album I'm really familiar with is "Delights from the Garden". Says it all really, doesn't it?
This cover was not what I was expecting to find at all when I fired up EM (eMusic). I skipped through it on first listen - not really impressed at all, however I've since changed my mind. Listening to it now it's nicer than I'd first thought. Rather dark, and very break-beaty. The disc consists of the original work + a bunch of remixes. They're all worth a listen.
It's moments like this I wish I had my NZ record collection to hand (I can barely remember what Delights From the Garden sounds like right now).