ambient
Posted April 21st, 2010 by kevster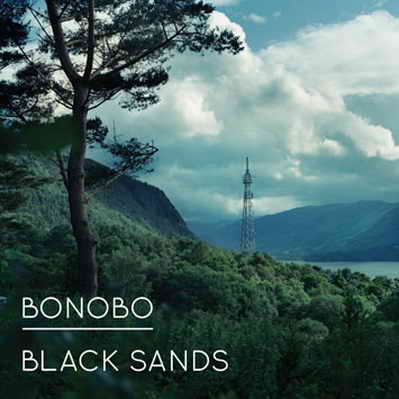 Laid-back London groove maestro Simon Green (alias Bonobo) returns after a considerable absence (on the recording front, at least) with this fourth full-length helping of his masterfully mellow monkey magic.
Green's clearly been keeping his ear to the ground for a bit of rhythmic reinvigoration: the immediately striking "Kiara" reworks the hauntingly elegant string refrain that opens the album with submerged vocal splices and a halting, head-nodding left-field hip-hop beat.
Elsewhere, "We Could Forever" is a funky Afro-Latin workout riding an infectiously crisp guitar riff, and the scruffy, swing-inflected breakbeats that dominated Bonobo's earlier output crop up again on "Kong" (featured here) and "El Toro." But while the grooves here serve quite nicely (and keep things consistently varied), it's the lush layers of unmistakably live instrumentation laid on top -- most of it played by Green himself -- that make the album really soar.
For a style of electronica (chillout/downtempo) that's grown decidedly dusty over the past decade, 'Black Sands' is a welcome infusion of life and warmth.
Posted January 5th, 2008 by aidan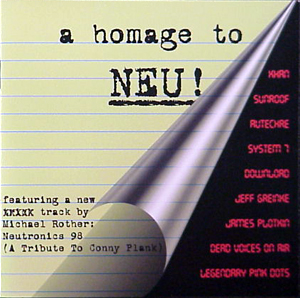 What a simple loop based bit of loveliness. I love the way the same beat is carried throughout but the work has numerous different movements that all feel distinct. 4:10 sees the introduction of a shaky synth that sounds so frail you think it'll pass away on each note. Somehow the whole thing builds into a big dark cloud of sound. Something very NINish about the final soundscape.
It's the subtlety of this work that interests me - feel like I understand that whole German glitch obsession much better now (through this one piece). Then again, Matthew Dear really did help too.
The piece is far older than I'd originally thought. Not only that but it's also a cover of a Neu! track. Proving once again that I seriously need to go crate digging for kraut-rock.
Posted October 24th, 2007 by aidan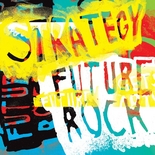 Nice chilled out bit of work, this one. I guess the basis is dub flavoured, space-dub even. Smooth, ambient space-dub. Reminds me slightly of a New Zealand band, Pitch Black, though it has a lot more background noise going on.
Lots of padded synths, acid synths and drum machines. There's not a single track on the album that I'd call upbeat in any way. Not that that's a problem, just don't put this one on when you're getting ready to go out clubbing.