synth
Posted October 3rd, 2013 by kevster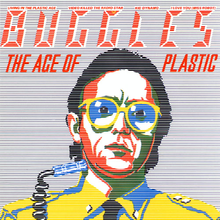 The fun, quirky single "Video Killed the Radio Star" (featured here) garnered The Buggles international attention in 1980, but it was just one of The Age of Plastic's fascinating, futuristic visions. From the title track's opening strains, Trevor Horn and Geoff Downes transform your living room into a world of Jetson-like proportions. It's a world, though, where technology is seen for what it is -- full of both promise and frightening implications. On "I Love You Miss Robot," a metaphorical love affair with a robot explores modern man's relationship to, and dependence on, technology. "Kid Dynamo"'s spirited tempo, biting lyrics, and menacing vocal track questions the loss of imagination plaguing the mass media age.
The vision here is so beautifully articulated that the superb musicianship and production wizardry is easily overlooked. Paradoxically, Horn and Downes employed electronic devices (which were considered new and cutting edge in the late seventies) to create an album which, at times, spoke eloquently about their drawbacks. With The Age of Plastic, Horn and Downes stamped an indelible image in the collective pop psyche. What is equally impressive is the sound of this disc given its analog origins and 1980-release date. While hiss can be heard in some of the quieter passages, it would be difficult to find a record from this era that sounds half as good. Pop rarely reaches these heights.
Posted July 14th, 2007 by aidan
in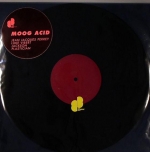 I don't understand what's going on here. Is this new Jean Jacques Perrey? It certainly sounds like Perrey - on the other hand it's clearly modern.
If you've never come across his stuff before you need to go do some digging.
As I understand it he was a travelling salesman that used to demo synths way back in the day. He turned out a whole bunch of wicked and innovative stuff - E.V.A. being the most famous (I think). Air or someone do a great remix of Cosmic Bird. In fact, lots of people have remixed his stuff over the years.
I think the Plastician Mix has to be my favourite. It's got a cool swagger.