new wave
Posted October 3rd, 2013 by kevster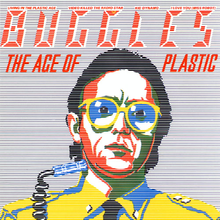 The fun, quirky single "Video Killed the Radio Star" (featured here) garnered The Buggles international attention in 1980, but it was just one of The Age of Plastic's fascinating, futuristic visions. From the title track's opening strains, Trevor Horn and Geoff Downes transform your living room into a world of Jetson-like proportions. It's a world, though, where technology is seen for what it is -- full of both promise and frightening implications. On "I Love You Miss Robot," a metaphorical love affair with a robot explores modern man's relationship to, and dependence on, technology. "Kid Dynamo"'s spirited tempo, biting lyrics, and menacing vocal track questions the loss of imagination plaguing the mass media age.
The vision here is so beautifully articulated that the superb musicianship and production wizardry is easily overlooked. Paradoxically, Horn and Downes employed electronic devices (which were considered new and cutting edge in the late seventies) to create an album which, at times, spoke eloquently about their drawbacks. With The Age of Plastic, Horn and Downes stamped an indelible image in the collective pop psyche. What is equally impressive is the sound of this disc given its analog origins and 1980-release date. While hiss can be heard in some of the quieter passages, it would be difficult to find a record from this era that sounds half as good. Pop rarely reaches these heights.
Posted April 23rd, 2010 by kevster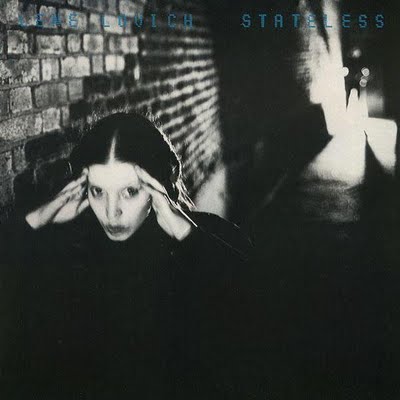 One of Stiff Records' most stable staples, the truly alternative Lene Lovich laid much of the groundwork for an entire generation of singers left to pick up the pieces in the wasteland of the post-punk era. Her stunning debut, 1979's 'Stateless', was so unique, so vibrant, and her vocal stylings so unusual that the LP not only put her right at the front of the pack of nascent new wavers, it also sounded a commercial death knell of sorts, relegating her to the realms of novelty acts -- at least as far as the mainstream was concerned.
Re-recorded from the demo that landed her a deal in the first place, a unique rendering of the bubblegum puff piece "I Think We're Alone Now" (featured here) provided such propulsion that its B-side, the now-classic "Lucky Number," was itself then re-recorded, to land Lovich a Number Three U.K. hit in early 1979.
Elsewhere, the darkly sinister "Home" played off the rumors concerning Lovich's exotic Eastern European background (she was actually from Detroit, but she could fake a great accent). The piano-led Patti Smith-y "Too Tender (Too Touch)" allowed Lovich to explore a quieter corner, as did a sexy, sensuous rehash of Nick Lowe's "Tonight."
For those looking for the best of British proto-punk label Stiff Records, this release will more than satisfy.
Posted July 6th, 2007 by aidan
When I was first alerted to this album I was enthralled - their previous effort, Late Night Tales, has been one of my favourite mixes of late (excuse the pun). So, try to imagine my joy on discovering that it's all covers. That's right, every last track on here is a cover, two cds worth!
Thankfully I'm only familiar with a couple of them (I'm all about the new tunes). In particular Devo's Satisfaction has been high on my list of years (I actually had the pleasure of seeing them play it live recently).
Obviously the sound is completely new wave. Highlights for me include Jet Boy Jet Girl (Elton Motello), If You Want Me To Stay (Ronny) and Route Nationale 7 (The Honeymoon Killers). Though of course it's all really good.
Joy Division finish the album off with their live rendition of Sister Ray... and who better to get the last word on this one?