Pop/Rock
Posted October 3rd, 2013 by kevster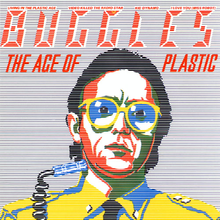 The fun, quirky single "Video Killed the Radio Star" (featured here) garnered The Buggles international attention in 1980, but it was just one of The Age of Plastic's fascinating, futuristic visions. From the title track's opening strains, Trevor Horn and Geoff Downes transform your living room into a world of Jetson-like proportions. It's a world, though, where technology is seen for what it is -- full of both promise and frightening implications. On "I Love You Miss Robot," a metaphorical love affair with a robot explores modern man's relationship to, and dependence on, technology. "Kid Dynamo"'s spirited tempo, biting lyrics, and menacing vocal track questions the loss of imagination plaguing the mass media age.
The vision here is so beautifully articulated that the superb musicianship and production wizardry is easily overlooked. Paradoxically, Horn and Downes employed electronic devices (which were considered new and cutting edge in the late seventies) to create an album which, at times, spoke eloquently about their drawbacks. With The Age of Plastic, Horn and Downes stamped an indelible image in the collective pop psyche. What is equally impressive is the sound of this disc given its analog origins and 1980-release date. While hiss can be heard in some of the quieter passages, it would be difficult to find a record from this era that sounds half as good. Pop rarely reaches these heights.
Posted October 3rd, 2013 by kevster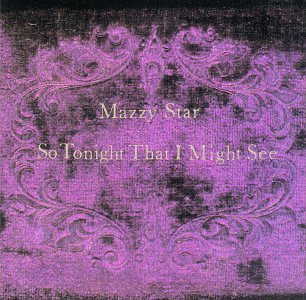 Thanks to the fluke hit "Fade Into You" -- one of the better beneficiaries of alt-rock's radio prominence in the early '90s, a gentle descent of a lead melody accompanied by piano, a steady beat, and above all else, Hope Sandoval's lovely lead vocal -- Mazzy Star's second album became something of a commercial success. All without changing much at all from where the band was before -- David Roback oversaw all the production, the core emphasis remained a nexus point between country, folk, psych, and classic rock all shrouded in mystery, and Sandoval's trademark drowsy drawl remained swathed in echo.
If there's a left-field standout, then unquestionably it's "Five String Serenade" (featured here). A cover of an Arthur Lee song -- for once not a Love-era number, but a then-recent effort -- Roback's delicate acoustic guitar effortlessly brings out its simple beauty. Tambourine and violin add just enough to the arrangement here and there, and Sandoval's calm singing makes for the icing on the cake.